10th anniversary of the Merci Endowment Fund
March to December 2020
Wednesday March 11
Solidarity concert with -M- Matthieu Chedid at the Trianon
November 2020
Charity auction with the support of Auction House Sotheby's
10th anniversary of the Merci Endowment Fund
March to December 2020
Wednesday March 11
Solidarity concert with -M- Matthieu Chedid at the Trianon
November 2020
Charity auction with the support of Auction House Sotheby's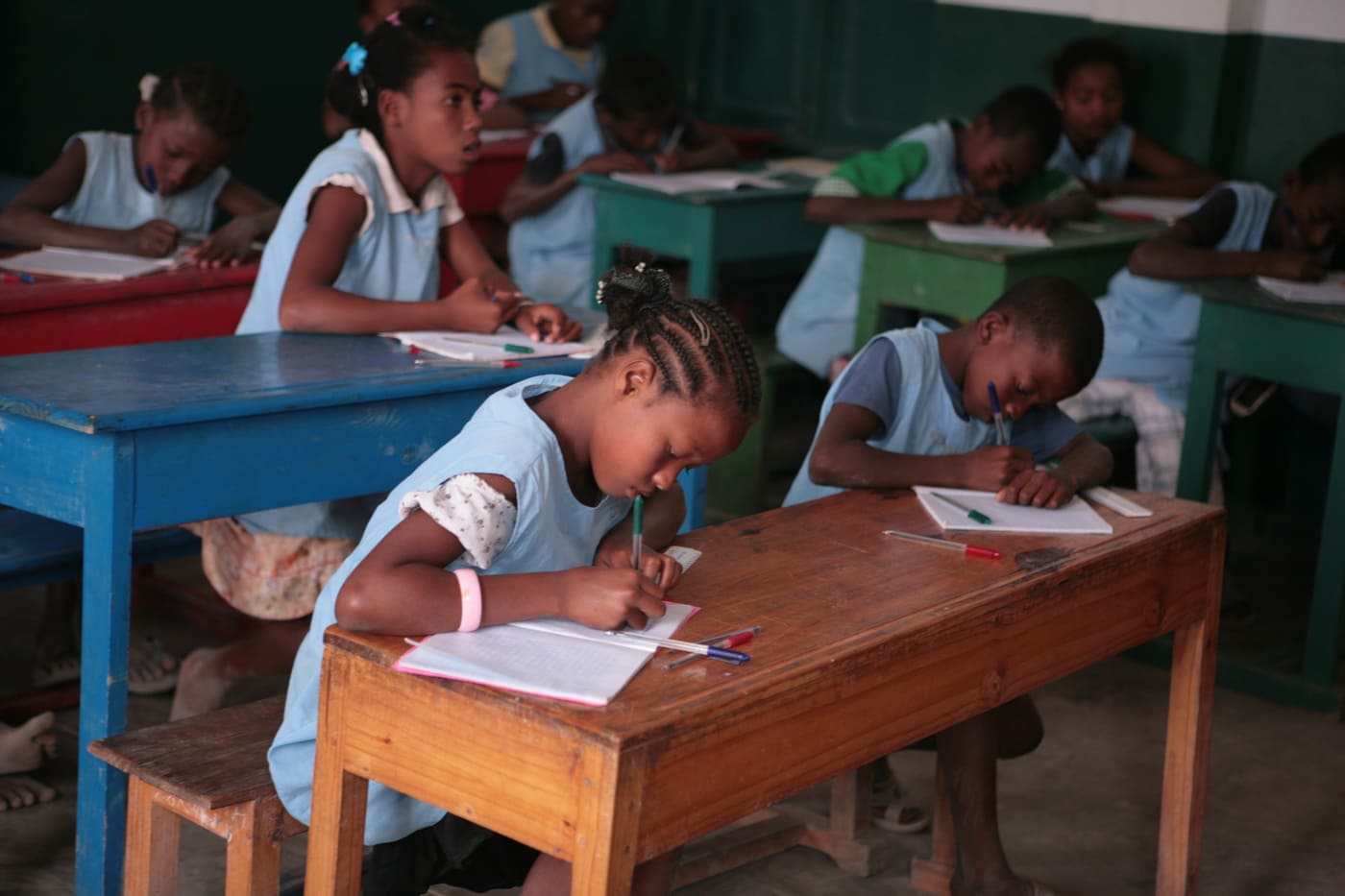 Merci Endowment Fund
Since its creation in 2009 by the Cohen family, the Merci Endowment Fund has been working so that women, men and children can build a future for themselves by working to improve their living conditions, particularly in the areas of education, social, economic health and culture.
The Merci Endowment Fund first intervened in Madagascar, in collaboration with its historical partner the Abc Domino association. Every year, it contributes to the schooling of more than 3,500 children from primary to high school. Since 2010, it has participated in the construction of 6 primary schools, 2 middle schools, 1 high school, 6 cafeterias, 3 sewing workshops, and 3 vegetable gardens.
Since 2015, the members of the Merci Endowment Fund have been participating with Fermes d'Avenir – SOS group in the creation of the first large farm in agroecology.
Finally, since 2018, the Merci Endowment Fund has been conducting a collaborative reflection with a view to proposing an alternative to the reception of refugee populations in France. The Horizon project consists in repopulating an abandoned French village with refugees who will participate in the renewal of this land.
Cultural and solidarity programming
1. Solidarity Month: December 2019
On this occasion, more than 15 partners (restaurants and brands) came together to contribute in their own way to a fundraiser whose goal is to enable the Merci Endowment Fund to carry out its ambitious solidarity projects. To do so, stores and restaurants donated part of their profits, thus involving their customers in this philanthropic action.
2. Wednesday, March 11th: Concert by M at the Trianon in Paris
In order to extend the mobilization around the Merci Endowment Fund, Thanks for Nothing is organizing a charity concert by artist M (Matthieu Chedid). In this way, the public contributes to the financing of the Merci Endowment Fund's projects while enjoying a concert by one of France's most recognized artists. His performance will be followed by a concert of funk group Black Market and by a DJ set by Get a room! and Gosnik to prolong the party, here synonymous with mutual aid and solidarity.
3. November 2020
Thanks for Nothing organizes a charity sale with the support of Sotheby's Auction House to help fund the Thanks for Nothing Endowment Fund. This sale brings together works generously donated by artists and their galleries: Max Hetzler, kamel mennour, Marian Goodman, Chantal Crousel, White Cube, Thaddaeus Ropac, Tornabuoni, Ceysson and Bénétière, Mor Charpentier, Imane Farès, RX, Galerie 1900-2000.