Nocturne Rive Droite 2022
Wednesday September 14th

IN MORE THAN 40 GALLERIES AND BOOKSTORES IN THE 8TH ARRONDISSEMENT OF PARIS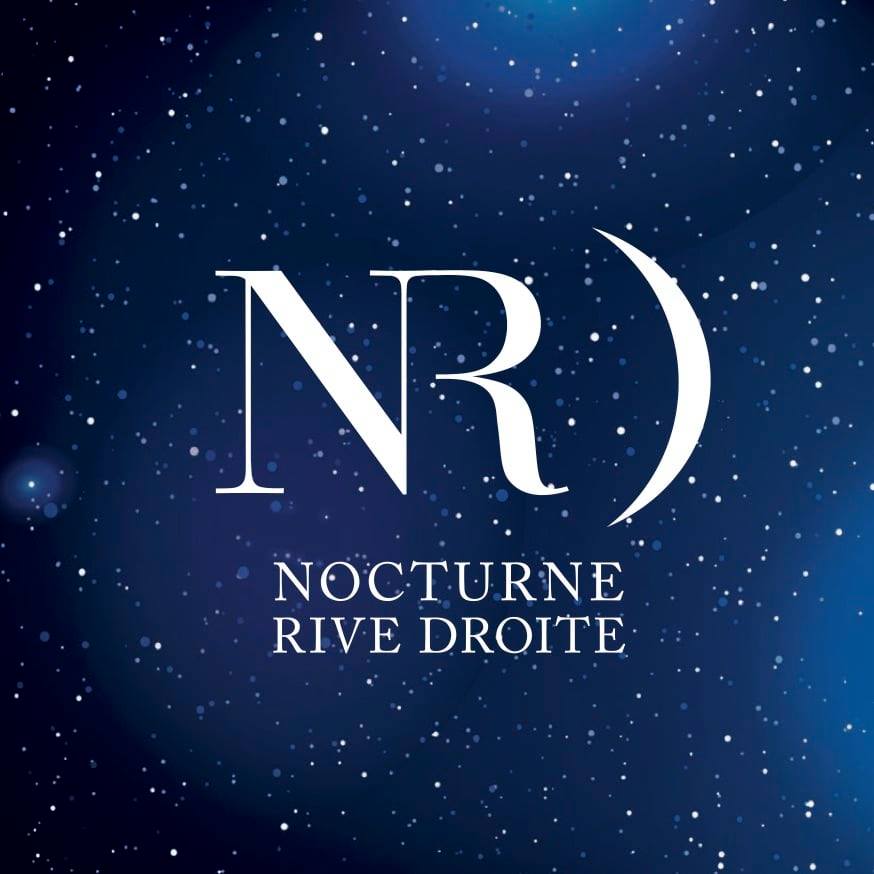 Wednesday September 14th, 2022 took place the Nocturne Rive Droite, an event that brings together art professionals in the galleries of the 8th arrondissement of Paris every year for over 15 years. For the first time, the program has been thought in collaboration with Thanks for Nothing in order to open the event to new audiences.
From 5pm, special visits for the beneficiaries of associations, schools and students.
From 6pm, openings and signings in the galleries and bookstores open to collectors and the general public.
From 7pm, performances by artists Nasima Omid and Yannos Majestikos, organized in collaboration with Latitudes Contemporaines.
From 7 to 9 pm, the galleries Tornabuoni Art, Mayoral, Art Research Paris and Raphaël Durazzo will host a solidarity buffet, made by the caterer Le Café Cœur.
PERFORMANCES HOSTED BY THE GALERIE NATHALIA OBADIA AND ORGANIZED IN COLLABORATION WITH LATITUDES CONTEMPORAINES
Musical performance by the artist Nasima Omid
Nasima Omid started playing music at the age of 15 in her hometown Bamiyan (Afghanistan), with the traditional music group Salsal. There she sang and played zerbaghali and dombra. In 2017, she trained at the National Institute of Music in Kabul to join professional folk music training in the Hazaradjat region. In France since 2021, she creates a solo on her repertoire of traditional Afghan percussion and songs.
© Naseer Turkman
Ambulatory performance by Yannos Majestikos


Born in 1988 in Kinshasa, Democratic Republic of Congo, Yannos Majestikos is a visual artist and performer. Graduated in interior architecture from the Beaux-Arts of Kinshasa, he creates drawings and sculptures, founds the Sakana Na Art collective, creates performances in public spaces since 2012, participates in exhibitions and films. Winner of the 2018 Visa pour la création (street arts) of the French Institute, in residence at the Cité internationale des arts, he chose to settle in France.
A SOLIDARITY COCKTAIL PARTY ORGANIZED BY THE ASSOCIATION LE CAFÉ CŒUR IN THE GALLERIES RAPHAËL DURAZZO, MAYORAL, TORNABUONI ART AND ART RESEARCH PARIS 
For the past 10 years, Café Cœur has specialized in eco-responsible and solidarity-based catering, using short-distance products to promote the integration of disadvantaged people and/or refugees through cooking.
The NOCTURNE RIVE DROITE IS ALSO COMMITTED TO MAKING A DONATION TO THE ARTISTIC COLLECTIVE LE PARTI POÉTIQUE
Founded in 2003 in Saint-Denis, by the visual artist Olivier Darné, the Parti Poétique develops in France and abroad a life-size research on themes linking art and environment. Their actions cross different fields of research leading to concrete projects such as Zone Sensible, within the urban farm of Saint-Denis, a center of artistic and culinary production and environmental awareness.
MORE THAN 40 PARTICIPATING GALLERIES AND BOOKSTORES AMONG WHICH :
Faubourg Saint-Honoré Street
Hélène Bailly Gallery, Galerie 75 Faubourg, Galerie Dil, Galerie de la Présidence, Galerie Nathalie Obadia, Galerie Jacques Bailly, Galerie de Souzy, Librairie Lardanchet, Gloria Gallery, Galerie Eric Coatalem, Galerie G. Sarti, Galerie Saltiel-KMG, Librairie Jadis et Naguère, Galerie Léage, Art Research Paris, Galerie Omagh
Matignon Avenue
Galerie Laurent Strouk, Perrotin, Perrotin Secondary Market, Galerie Applicat-Prazan, Tornabuoni Art, Galerie Jacques Lacoste, Galerie Malingue, Alexis Lartigue Fine Arts, Galerie Florence de Voldère, Mayoral, Huberty & Breyne, A&R Fleury, Tobogan Antiques
Saint-Philippe du Roule Street
Galerie Boris
Penthièvre Street
Galerie Françoise Livinec, Galerie Univers du Bronze, Galerie Guillaume, Galerie Virginie Louvet, Galerie Francis Barlier
Messine Street
Galerie Frédéric Roulette
Miromesnil Street
Avant-Garde Gallery
Galerie Violon d'Ingres
OA Fine Arts
Cirque Street
Galerie Raphaël Durazzo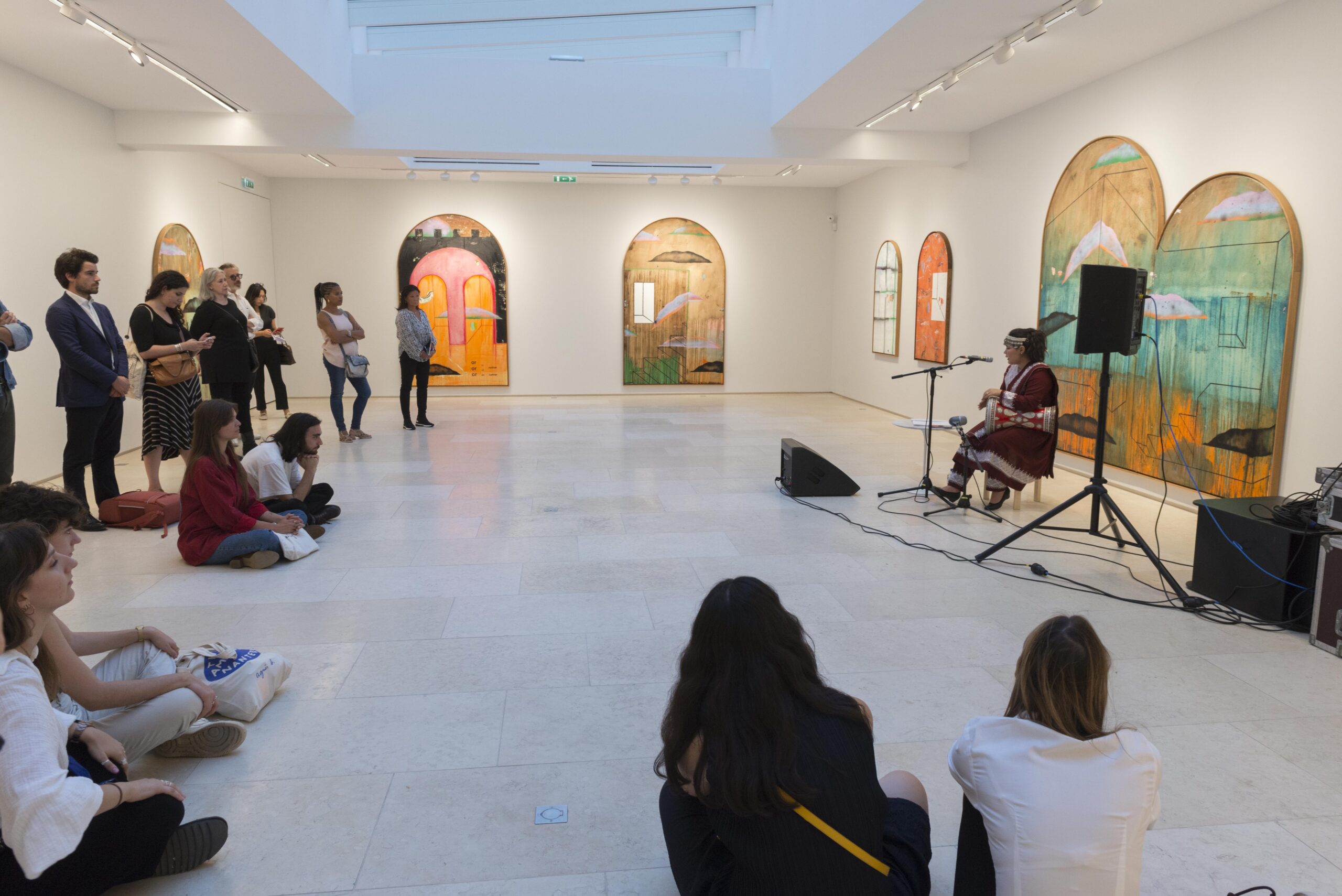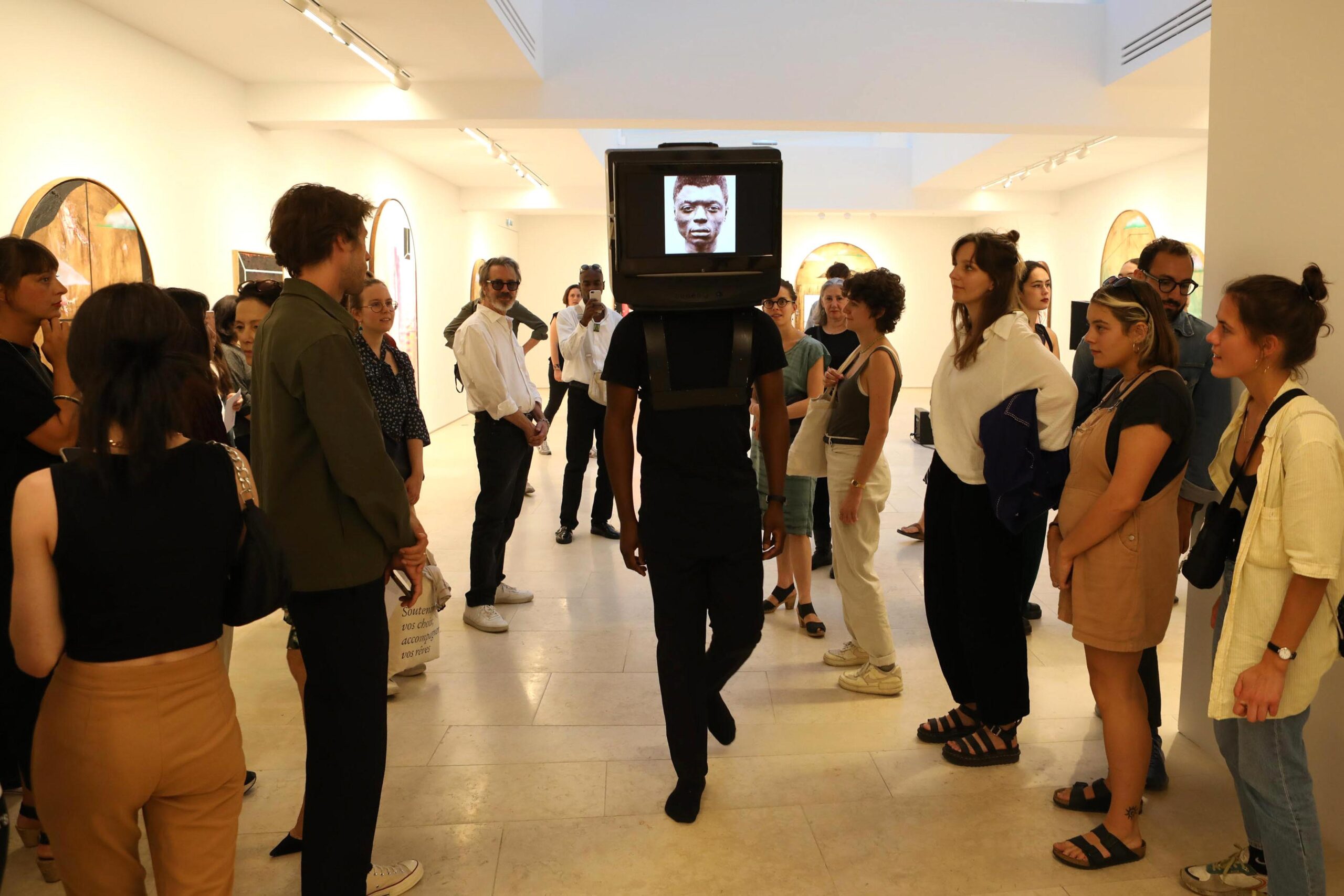 The 2022 Nocturne Rive Droite was supported by its media partners