In 2017, we decided to put our expertise at the service of social commitment. Thanks for Nothing is born out of our desire to link the world of contemporary art and that of engagement but also to take action and stop being only a spectator of the situation and the reality of social inequalities. We wanted to become actors of solidarity and change. With Thanks for Nothing, we want to demonstrate that we all have the means to act and that we can all contribute to the construction of a fairer society.
Anne-Hélène Decaux
President – volunteer
Gagosian, Paris
Panoptes Collection, Bruxelles

Recently ranked among the top ten most influential French women in the art market, Anne-Hélène Decaux has been combining different occupations for fifteen years.
As a specialist in 20th century art, Anne-Hélène Decaux directed the Post-War and Contemporary Art Department at Sotheby's for over five years, before joining the prestigious Gagosian Gallery in early 2021. Anne-Hélène is also an engaged curator. She began her career at the Aga Khan Foundation, organized several exhibitions for Wild Touch, a French NGO distinguished for its remarkable work in raising public awareness about climate change, and since 2020 she has been developing artistic projects for Panoptes, a non-profit initiative based in Brussels. Anne-Hélène has been President of Thanks for Nothing since the beginning of 2021.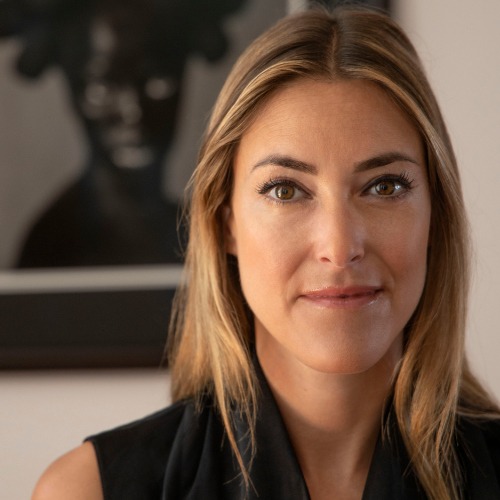 Laurent Le Bon
Vice-president – Volunteer
President of the Centre Pompidou
General Heritage Curator, Laurent Le Bon was in charge of the public procurement at the Délégation aux arts plastiques (Plastic Arts Delegation) of the Ministry of Culture, before becoming curator at the Musée National d'Art Moderne, Center Georges Pompidou, from 2000 to 2010. He has curated some fifty exhibitions and wrote the related books, including "Dada" at the Centre Pompidou, "Jeff Koons Versailles" at the Château de Versailles, "Gardens" at the National Galleries of the Grand Palais, "Dioramas" at the Palais de Tokyo and "Picasso. Bleu et rose" at the Musée d'Orsay. From 2008 to 2014, he directed the Centre Pompidou-Metz where he curated the exhibitions " Chef-d'oeuvre ? " and "1917". He was designated President of the Musée National Picasso-Paris from June 2014 until 2021. Since June 2021, he has been President of the Centre Pompidou.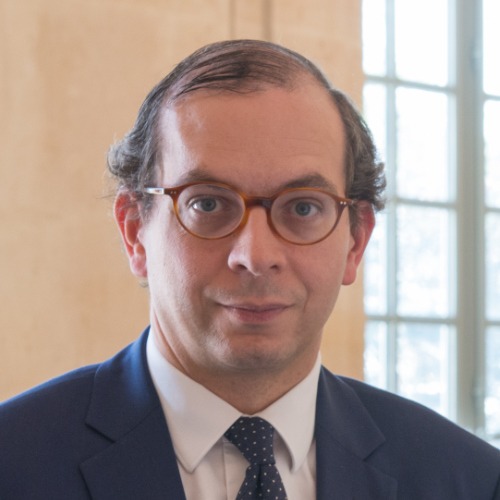 Blanche de Lestrange
Co-founder – volunteer
Artistic Director of the Art Explora Foundation

From September 2020, Blanche is the Artistic Director of the Art Explora Foundation. From 2010 to 2020, Blanche developed and directed the FIAC's Hors les murs programs, which included tours of artworks presented at the Tuileries, the National Museum of Natural History, the banks of the Seine, Place Vendôme, the Petit Palais and the Maison de la Radio. Each year, these tours offer more than 60 works of art, accessible to all and installed in the public space. Blanche also directs programmes of performances, dance, artists' films and conferences in collaboration with major institutions such as the Louvre Museum, the Palais de la Découverte, and the Ecole Nationale Supérieure des Beaux-Arts de Paris. She has also been associate curator of the performance programme "À Rebours" at the Silencio and "L'Eveil du Printemps" for the Toulouse International Festival, le Printemps de Septembre.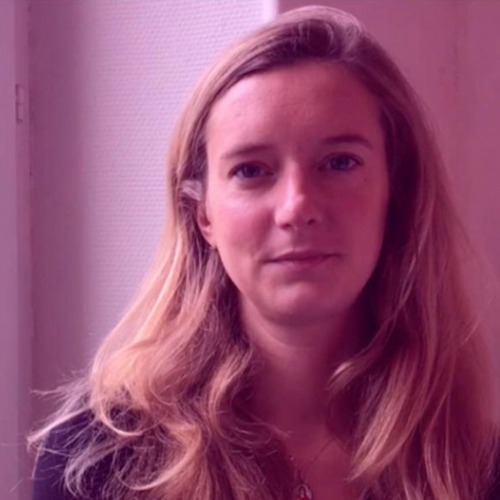 Anaïs de Senneville
Development Director – volunteer
Patrons' Program Manager at Museum of Modern Art of Paris

Since 2015, Anaïs manages the patrons' program of the Museum of Modern Art of Paris. She is in charge of the development of individual sponsorships of the museum and partnerships of the Friends Society with institutions and collectors, both nationally and internationally.
In 2014, she joined the Galerie Max Hetzler and coordinated their launch in France, from the opening of the gallery to the production of exhibitions and sales.
In 2012, she assisted Marie-Laure Bernadac and Pauline Guelaud in the contemporary art department of the Musée du Louvre and worked on the exhibitions' production from 2012 to 2015, most particularly on Michelangelo Pistoletto's exhibition in 2013.
In parallel, Anaïs was involved in different nonprofit cultural organisations as L'Envolée Bleue and OArt, supporting students in building artistic events in Paris. She had developed strong relationships within the cityhall of Paris and founded a public art gallery where she exhibited works of very young artists, such as the students of L'Ecole des Beaux Arts de Paris (Atelier Tayou).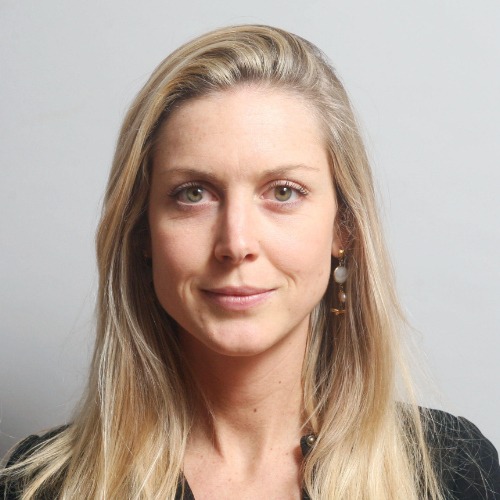 Charlotte von Stotzingen
Co-founder
 – volunteer
Director of the Zurich Art Weekend

Co-founder of Startup Lions

Charlotte is currently leading the development and launch of the Zurich Art Weekend. This major cultural event, initiated and organized in collaboration with the most important museums, art centers, and galleries of Zurich, will take place from June 8th until June 10th 2018, the weekend preceding the opening of Art Basel. In 2015, Charlotte co-founded a social impact-focused venture in Turkana (Kenya), one of the poorest and most remote regions of East Africa. It encompasses Learning Lions, a nonprofit coding school, Digital Lions, a fairtrade IT-outsourcing agency and Startups Lions, a social incubator for digital startups. Thanks to her engagement on the field, she developed a first-hand knowledge of sustainable development challenges. She previously worked for 5 years as director of research and exhibitions & external relations manager at Blondeau & Cie, Geneva. This advisory office in impressionist, modern and contemporary art sources historical masterpieces for museums and major collections.
Charlotte lives and works in Zurich, Switzerland.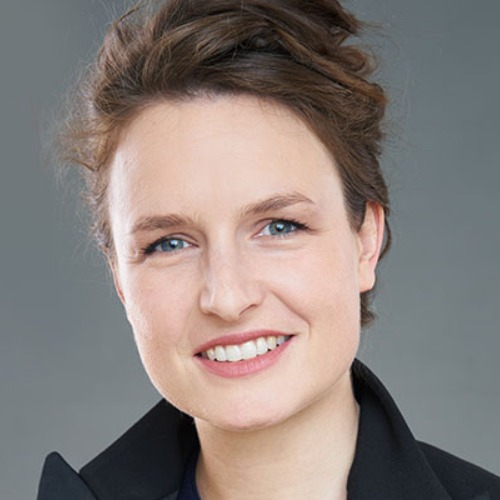 Marine Van Schoonbeek
General Director and Co-founder

From 2017 to 2021, Marine Van Schoonbeek was President and Co-founder of Thanks for Nothing and has directed all of its projects. Since February 2021, she is General Director of the organization. Meanwhile, she teaches at Sciences Po and is a member of the Board of Directors of the Primo Levi Center.
From 2015 to 2018, Marine was Director of the Galerie Chantal Crousel, in charge of development, relations and sales to institutions and international collectors. From 2012 to 2015, Marine directed relations with FIAC collectors and institutions. For 3 years, she developed the entire VIP program in partnership with 200 institutions, foundations and private collections internationally. From 2009 to 2012, she was in charge of public relations and patronage at the Centre Pompidou-Metz, where she developed the policy of fundraising and coordinated the official inauguration of the venue, the first cultural institution of this scale to be relocated in France. In 2008, she was a special assistant to Robert Fitzpatrick, Director of the Museum of Contemporary Art in Chicago, where she analyzed the structure of American cultural institutions.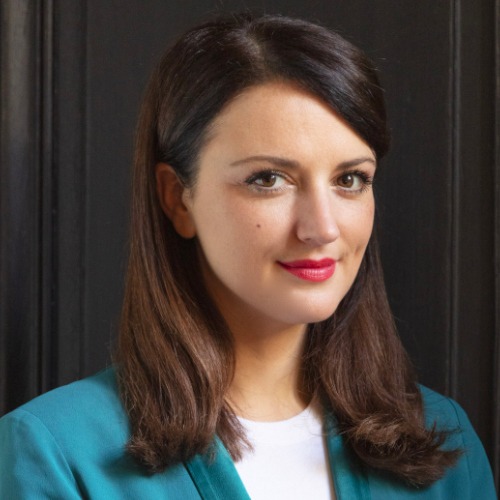 Gaëlle Porte
Director of Projects
From 2019 to 2021, Gaëlle Porte is Assistant Director of Council.art (carried by Kadist). She was simultaneously volunteer with Thanks for Nothing before officially joining the team in Janurary 2022 as Director of Projects. Before then, she curated six independent exhibitions between Paris and New York focusing on emerging artists. From 2011 to 2014, she ran the studio of artist Prune Nourry in New York. She was also an artist liaison at Kukje Gallery in NY. In addition, Gaëlle was the manager of the Clark Institute's international exhibition Masterpiece Tour in partnership with the Prado Museum in Madrid and the Royal Academy in London among others. She started her career at Sotheby's in the contemporary art department from 2005 to 2009.
Gaëlle holds a Master's degree in Political Arts from the School of Public Affairs at Sciences Po Paris and a B.A. in Art History and International Relations from the University of Southern California.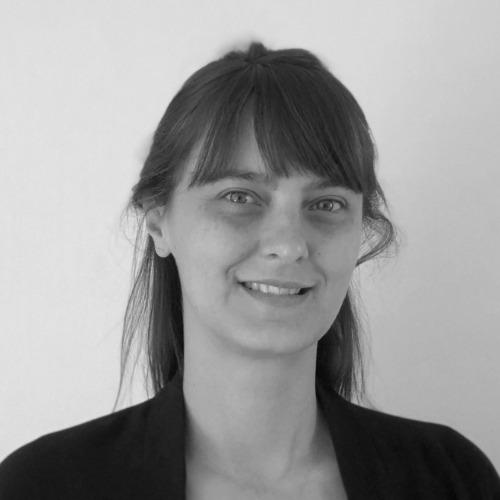 Anne-Sarah Bénichou
Projects Director
Founder of Galerie Anne-Sarah Bénichou

Anne-Sarah Bénichou is the director of the eponymous gallery she founded in the Marais in Paris, after a double training in Art History and Literature as well as several experiences in the art market, in auction houses as well as galleries. She represents French and international contemporary artists, both emerging and established. She organizes solo or group exhibitions in partnership with curators, philosophers and writers, which often come with catalogues. She is also a member of the board of the Paris Gallery Week-end and the board of directors of the CPGA.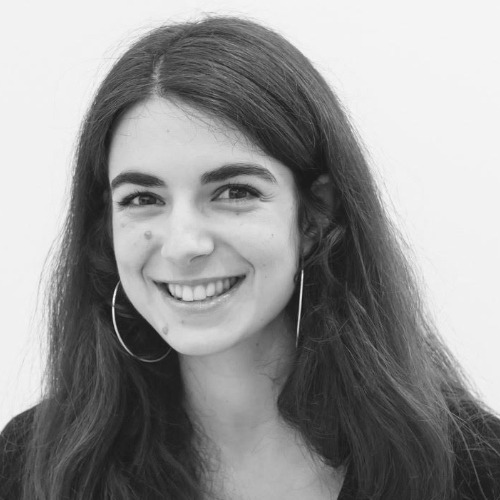 Clarisse Dumazy
Coordination project Manager

After a preparatory class for the "grandes écoles" (literary section), Clarisse studied international relations before attending Sciences Po Paris to study cultural policy and management. Following a year and a half as a strategy consultant, she chose to get closer to the contemporary art sector and solidarity (notably through a first experience in a contemporary art gallery) before joining the Thanks for nothing' team in September 2020.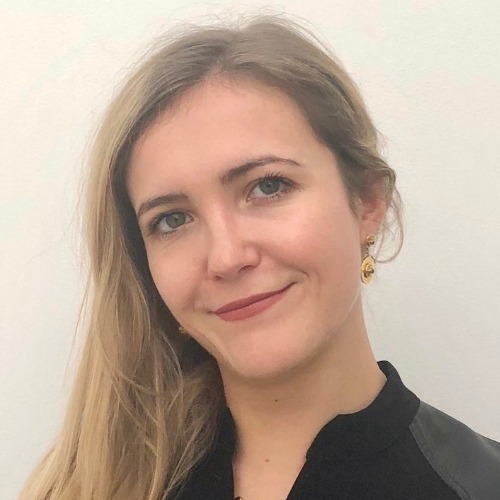 Aska Gauthier
Institutional Relations Manager, in charge of "La Collective" 


While completing a double degree in Law and Art History at the Sorbonne University and at the Ecole du Louvre, Aska interned at the communications department of the Louvre Museum and at the National Museum of Modern Art, Centre Pompidou where she worked as an assistant curator to Françoise Guichon, head of the design department, on the exhibition "Martin Szekely – Draw no more" (2011).
After completing a Master of Contemporary Art History at the Sorbonne where she wrote a thesis about the emergence of Japanese avant-garde in the 1920's, she assisted Marine Van Schoonbeek at FIAC Paris International Contemporary Art Fair, managing relations with institutions and VIPs.
She was the recipient of the Bridgestone Foundation Research Scholarship in 2013 and received a Master of Arts from the Graduate School of Arts and Sciences of the University of Tokyo, where she researched the emergence of performance art in the frame of the Sogetsu Art Center in Tokyo from 1962 to 1964.
After graduating, she was employed as Manager of Operations, International Development and Children's Programming at 21_21 DESIGN SIGHT – Issey Miyake Foundation in Tokyo.
She then became Head of Visual Arts at the Institut français du Japon between 2018 and 2020 where she managed the contemporary art projects working closely with several Japanese and French cultural institutions and curators, as advisor to the Villa Kujoyama selection committee and the Cultural Counsellor to the Embassy of France regarding visual arts.
Aska joined Thanks for Nothing in octobre 2020.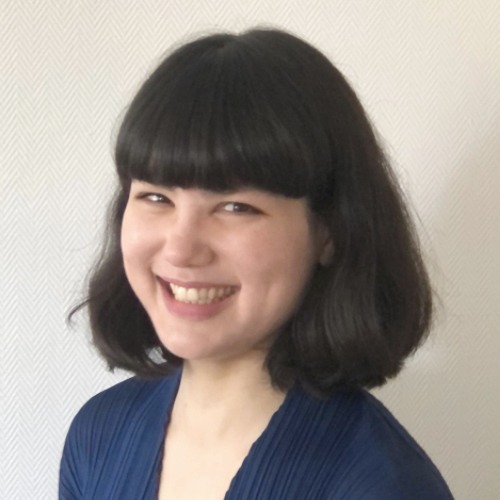 María Crevatin
Project coordinator – intern
Originally from Argentina, Maria began her undergraduate studies at Sciences Po with a specialization in the Latin American region. She continued her studies at Sciences Po Paris with a Master's degree in Cultural Policy and Management. After a few experiences in the associative and educational sector mixing art and solidarity, she turned to a professional path focusing on art as an emancipating tool for social integration by joining the Thanks for Nothing team in September 2022.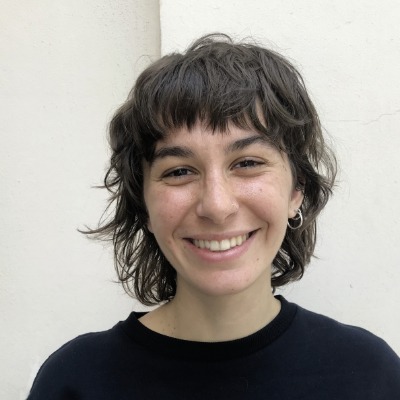 Charlotte Cailler
Project coordinator – intern
After obtaining a Certificate in Cultural Management from the Universidad del Rosario in Bogota, Charlotte pursued a Master's degree in Cultural Public Policy at Sciences Po Paris. During her studies, she worked as an assistant at Galerie Grillon and as a mediator at 59 Rivoli, among others. She intends to combine social commitment and art in her professional career. With this in mind, Charlotte joined the Thanks For Nothing team in September 2022, for which she has been a volunteer.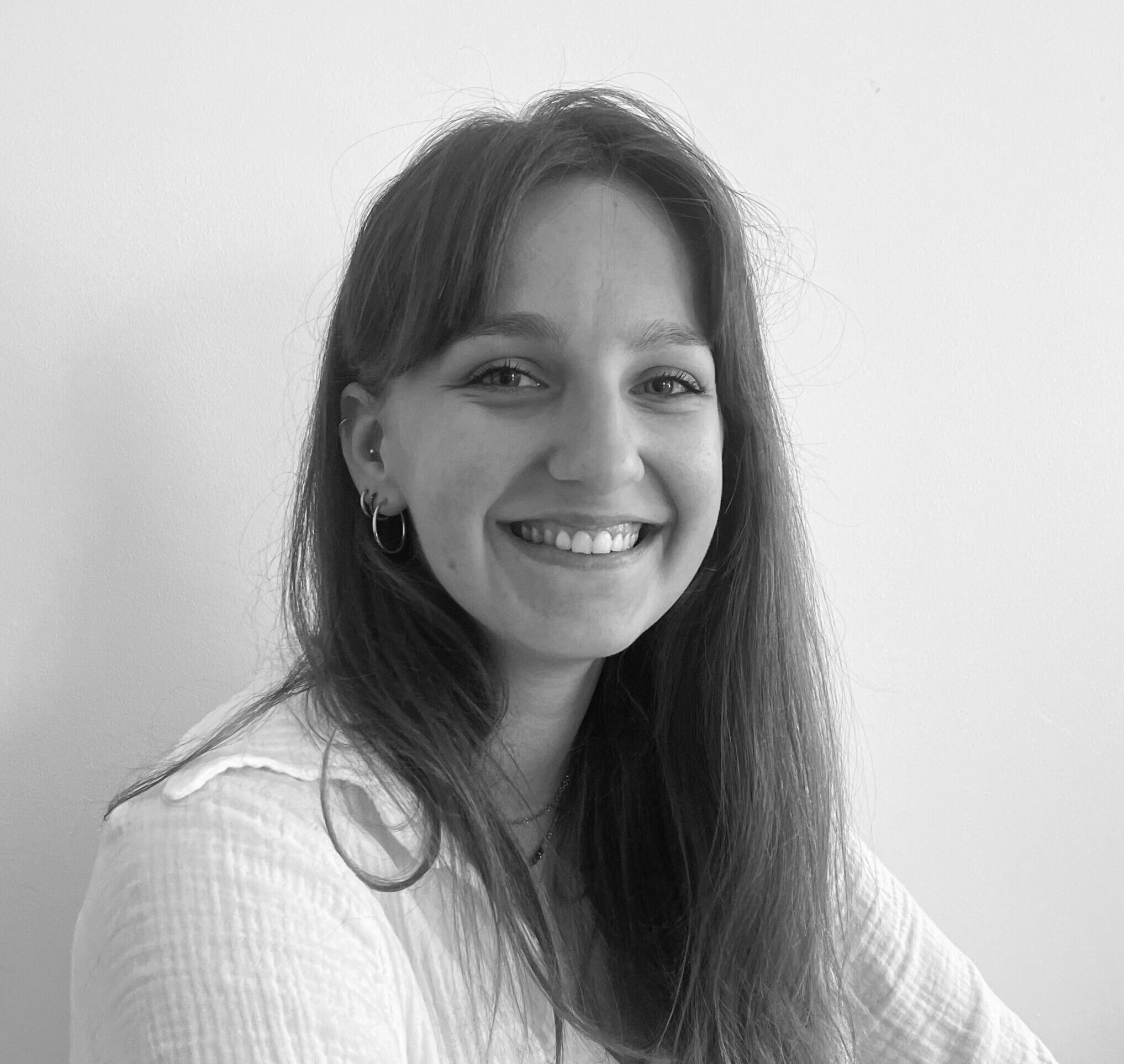 Lohana Schein
Researcher for the exhibition on Latin America in 2023
Director of the association INSCRIRE since 2021, Lohana works with local people in communities to design and create public artworks and artistic events highlighting the principles of human rights and cultural diversity. She has worked in the organization of art events in Europe and Latin America and collaborates with various artists, institutions and curators in the conception, coordination and production of transversal, responsible and committed projects: Kanal Centre Pompidou, Sam Art Projects, La Centrale, NBB Art Collection, Paço Imperial and Espacio Temporal. She joins Thanks for Nothing in February 2022.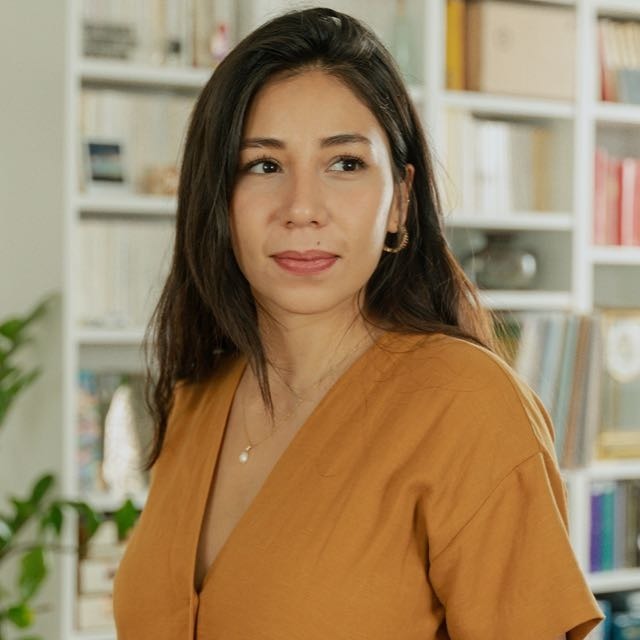 They participated in our projects and we'd like to thank them :
Bethsabée Attali
Projects Director until 2019

In 2016, Bethsabée was appointed by the Bettencourt Schueller Foundation as associate curator of Jean de Loisy for the exhibition Double JE, handcraft masters and artists at Palais de Tokyo. From 2015 to 2016 she worked at Palais de Tokyo as production manager for more than six exhibitions and artistic projects (Korakrit Arunanondchai, Patrick Neu, Lasco project….). In parallel, she curated a series exhibitions including Beyond 1.1 at Tanja Grunert Gallery in New York. In 2014, Bethsabée joined FIAC and worked in the department of the exhibitor's relations for the 2014 edition. From 2010 to 2011, Betshabée worked for Georges-Philippe et Nathalie Vallois gallery where she organized fairs and outdoor exhibitions. During her studies, she worked with different nonprofit organizations such as Fondation d'entreprise Ricard and Watermill Foundation (New York).
José Carlos Aguilar Gómez, Alice Bellanger, Violette Bérard, Agathe de Bourmont, Louise Conesa, Paula Delaplace, Juliette Dumazy, Joséphine de Fontaines, John Galand, Aurore Garçia, Aleksis García Fernández, Claire Gonnard, Lara Hajar, Katarina Jansdottir, Marion José, Anne Kalaydjian, Aline Knell, Lucia Nakamoto, Agathe Pinet, Clémence Prud'homme, Valentine Rofman, Raphaëlle Sassi, Ella Marder, Camille Ruault, Suzanna Vallejo Gómez and Jeanne Holsteyn.