Art and Social Commitment Week
Off-beat intentionality © Anri Sala
From September 28th to October 2nd
PARIS
Art and Social Commitment Week
Off-beat intentionality © Anri Sala
From September 28th to October 2nd
PARIS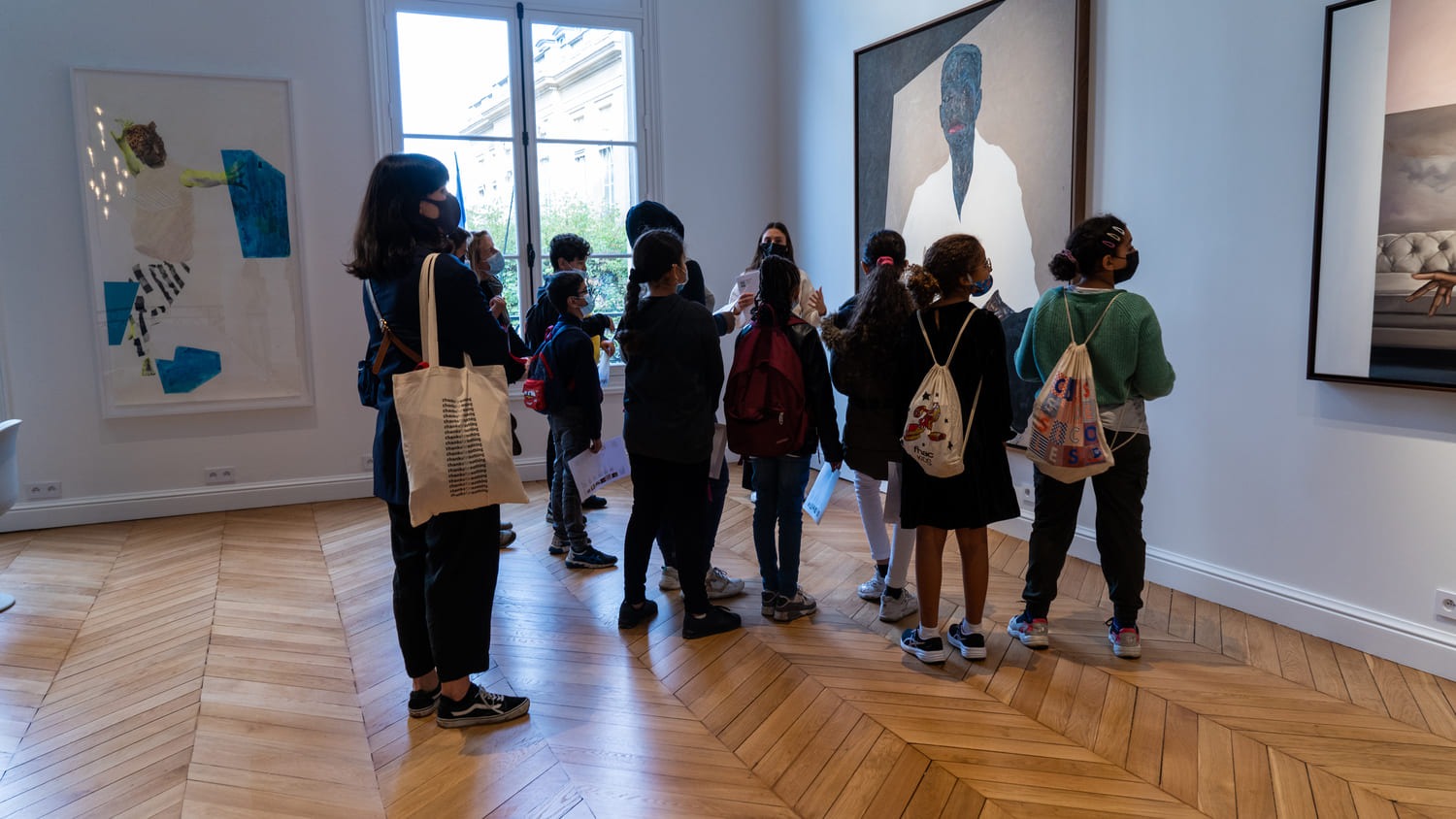 © Barbara Goutte Production
Organized at the initiative of the galleries of the 8th arrondissement in Paris, and led by Anne-Hélène Decaux, President of Thanks for Nothing and Senior Sales, Gagosian Gallery, and by Alexis Lartigue, Founder of Galerie Lartigue, a program of gallery visits was planned at the heart of the Matignon avenue and surrounding areas.
This week enabled participating students to discover in small groups the galleries and their exhibitions as well as the art world professions, thanks to the intervention of gallerists.
An art book donation was also organized all through the Art and Social Commitment Week to then redistribute them to each visiting student to foster the development of a connection to art.
Nous sommes honorées de compter sur le soutien des galeries suivantes :
Applicat-Prazan
Hélène Bailly Gallery
Galerie Jacques Bailly
Galerie Stéphanie Coutas
Galerie DIL
Galerie A&R Fleury
Gagosian Paris
Galerie Hadjer
Mariane Ibrahim Gallery
Librairie Lardanchet
Alexis Lartigue Fine Art
Galerie Léage
Galerie Lelong & Co.
Galerie Malingue
Galerie Mayoral
kamel mennour
Galerie Nathalie Obadia
Opera Gallery
PERROTIN
Galerie La Présidence
White Cube
The Symposium and Week Art and Commitment 2021 are organized thanks to the valuable support of: