End of summer cocktail in support of the Petits Frères des Pauvres Foundation

Tuesday, September 6, 2022 from 7pm
3537 – Hôtel de Coulanges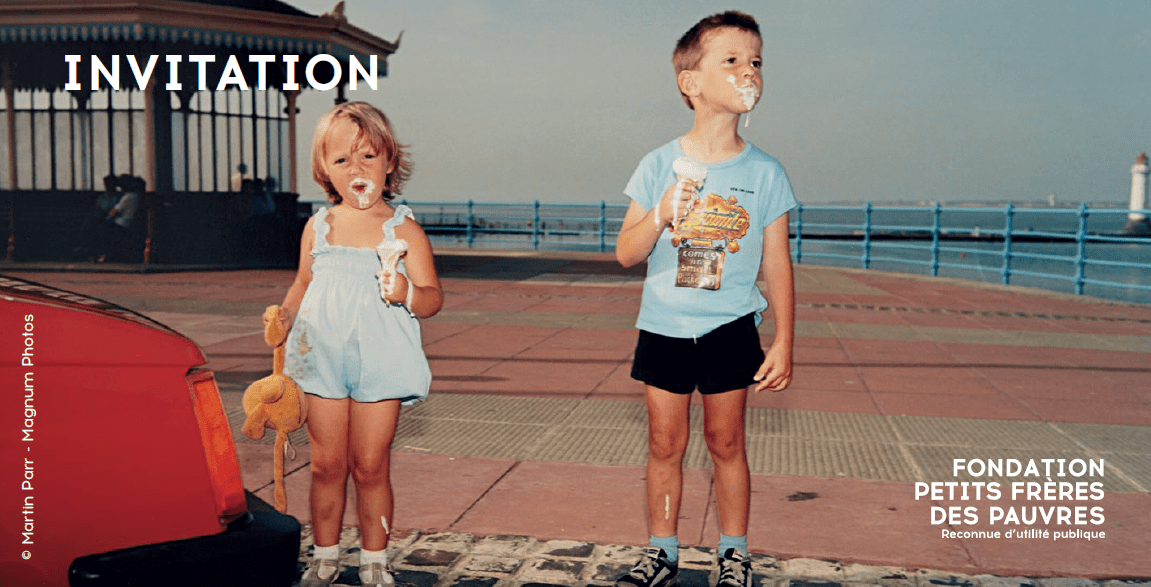 Thanks for Nothing was delighted to invite you to an end of summer cocktail party benefiting Petits Frères des Pauvres Foundation Tuesday September 6, 2022 from 7pm.
The Foundation auctioned the print of the series by Martin Parr "The Last Resort, New Brighton, England, 1983-85", generously donated by Magnum Gallery to support elderly people in precarious situations.
The sale was led by M. Olivier Valmier, auctioneer at Aponem.
The Hotel de Coulanges was graciously made available for this event by the Non-Profit 35-37, which we would like to thank here again.
The cocktail was prepared by the Refugee Food, a project run by an association that aims to raise awareness of the situation of refugees and to accelerate the professional integration of refugees in the catering industry.
Thanks for Nothing has also collaborated with the Petits Frères des Pauvres Foundation on one of the six "Around the Work" workshops, organized in collaboration with Art Explora at the Hangar Y, to be held on Friday, April 7, 2023.
The Foundation's beneficiaries will have the opportunity to participate in a workshop with French-Vietnamese artist Thu Van Tran, during which participants will assemble a flying sculpture of helium balloons on which will be inscribed the testimonies, drawings and thoughts of each person.