Mobilization of culture for abortion rights!
Sunday, July 3rd, 2021

Statue of Liberty – Île aux Cygnes, 75015 Paris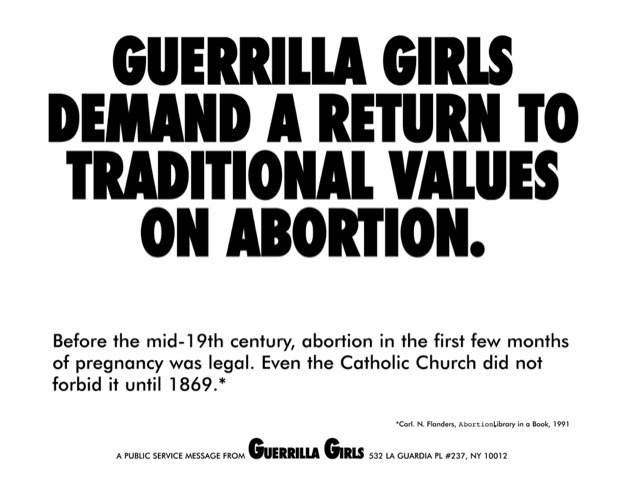 Guerrilla Girls Demand a Return to Traditional Values on Abortion,
1992 © Guerrilla Girls,
courtesy guerrillagirls.com
All donations were donated to the American association Planned Parenthood !
Thanks for Nothing has taken action and called for mobilization in support of abortion rights throughout the world.
On the eve of USA's national holiday, a cultural and socially engaged programming along with fellow partners and supporters of the cause was carefully thought out:
Artagon, Band of Sisters, Fondation Thalie, Fonds de dotation Merci, Kadist, La Maison des Femmes, L'importante, Toute la Culture, Utopi.e, Wise Women…
Pasting of Artist Artworks
Alex Cecchetti, Artist,
Odonchimeg Davaadorj, Artist,
Elsa and Johanna, Artists,
Guerrilla Girls, Artist Collective,
Chourouk Hriech, Artist,
Kubra Khademi, Artist,
Prune Nourry, Artist,
Agnès Thurnauer, Artist,
Martha Wilson, Artist
Readings, speeches and performances :
Josiane Asmane, Author, 
Kathy Alliou, Curator of exhibitions, 
Mourad Bouayad, danseur
with Jeanne Holsteynproducer and activist
and Claude Violante, composer
Léa Chauvel-Levy, Author, 
Melissa Chemam, Journalist, 
Ghada Hatem, Gynaecologist, Founder of the Maison des Femmes, 
Guerrilla Girls, Artists' Collective, 
Julie Mamou-Mani, Producer, Author, Mamouz, 
Desire Rebecca Moheb-Zandi, Artist, 
Maroussia Rebecq and Red Social, Artists and Activists, 
Hélène Strag, Author, Director, 
Marcia Tiburi, Artist, Activist, 
Martha Wilson, Artist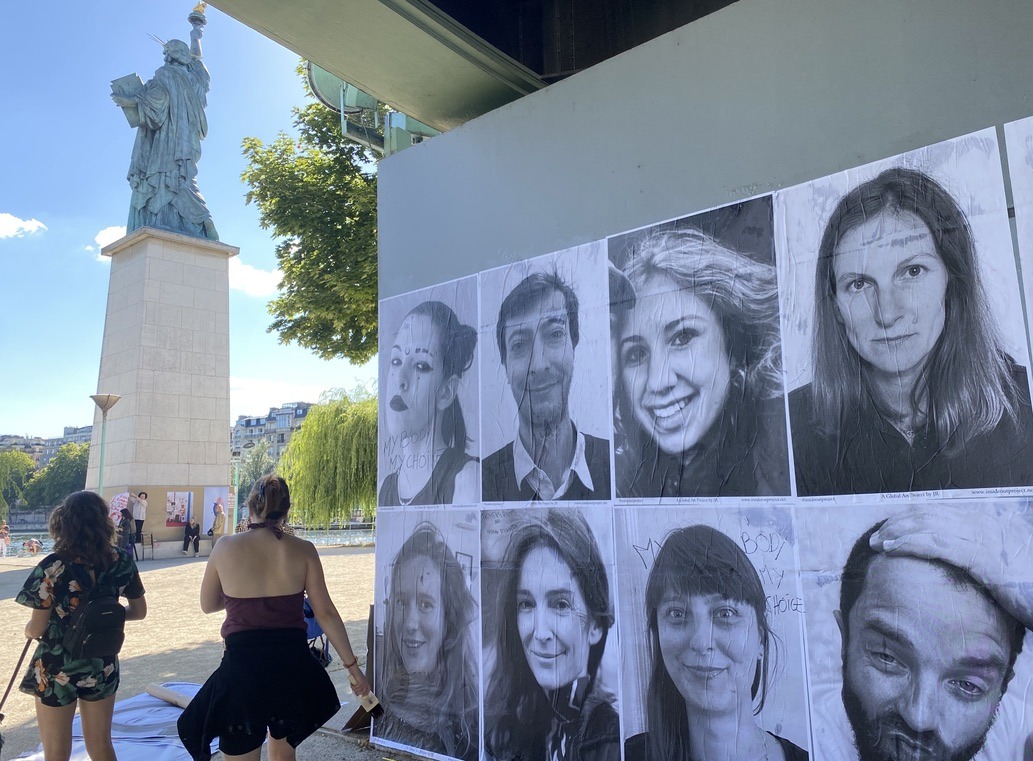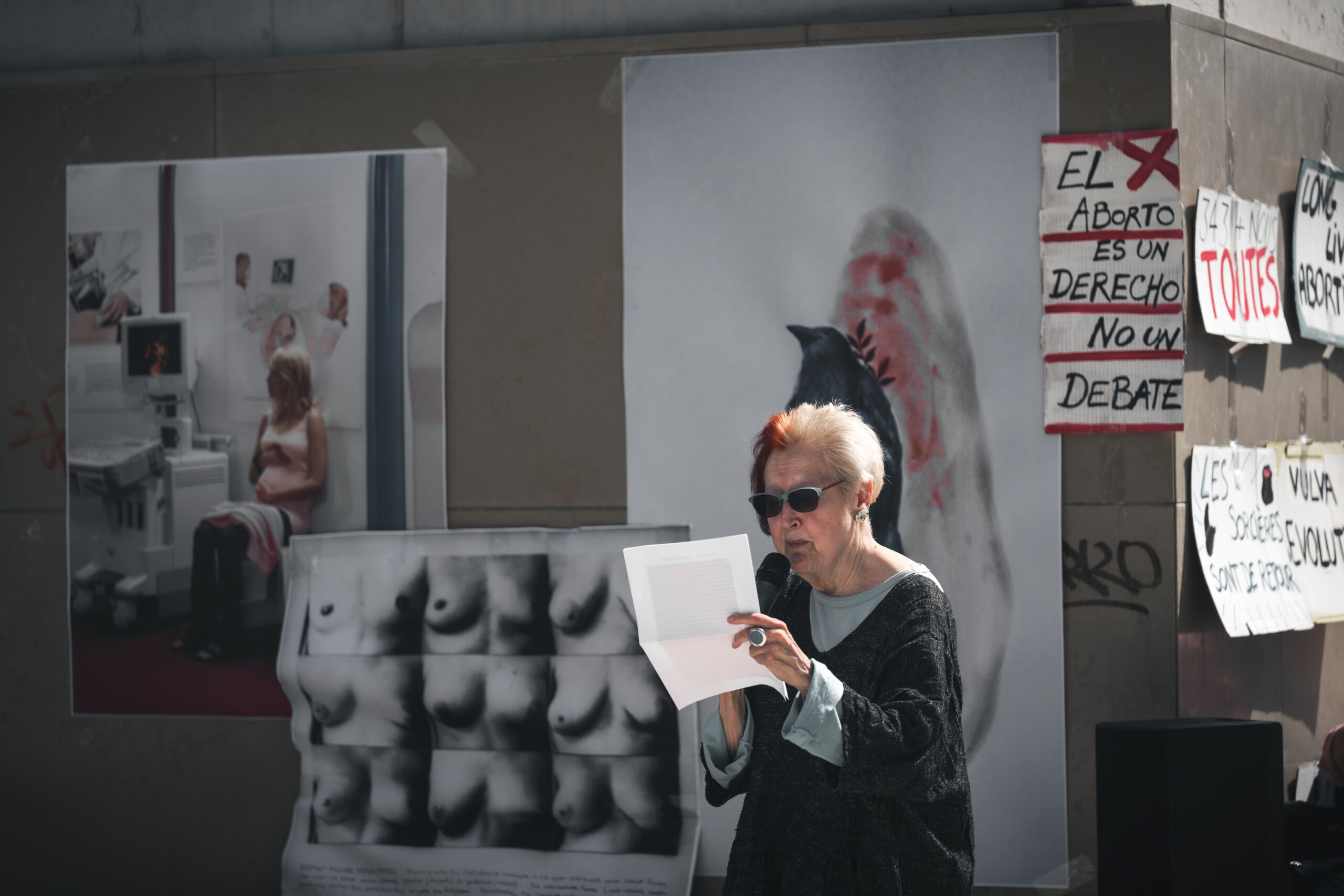 A participative and photographic action adapted from the artist's concept and created with the help of his studio especially for this mobilization.
The participants sent us their photo portrait to create a collage.