Thanks for Nothing is a nonprofit that mobilizes artists and the world of culture by organizing artistic and solidarity projects with a concrete impact on society. It is part of a globalized context marked by deep economic, environmental and social divides.
We are building a new solidarity through culture.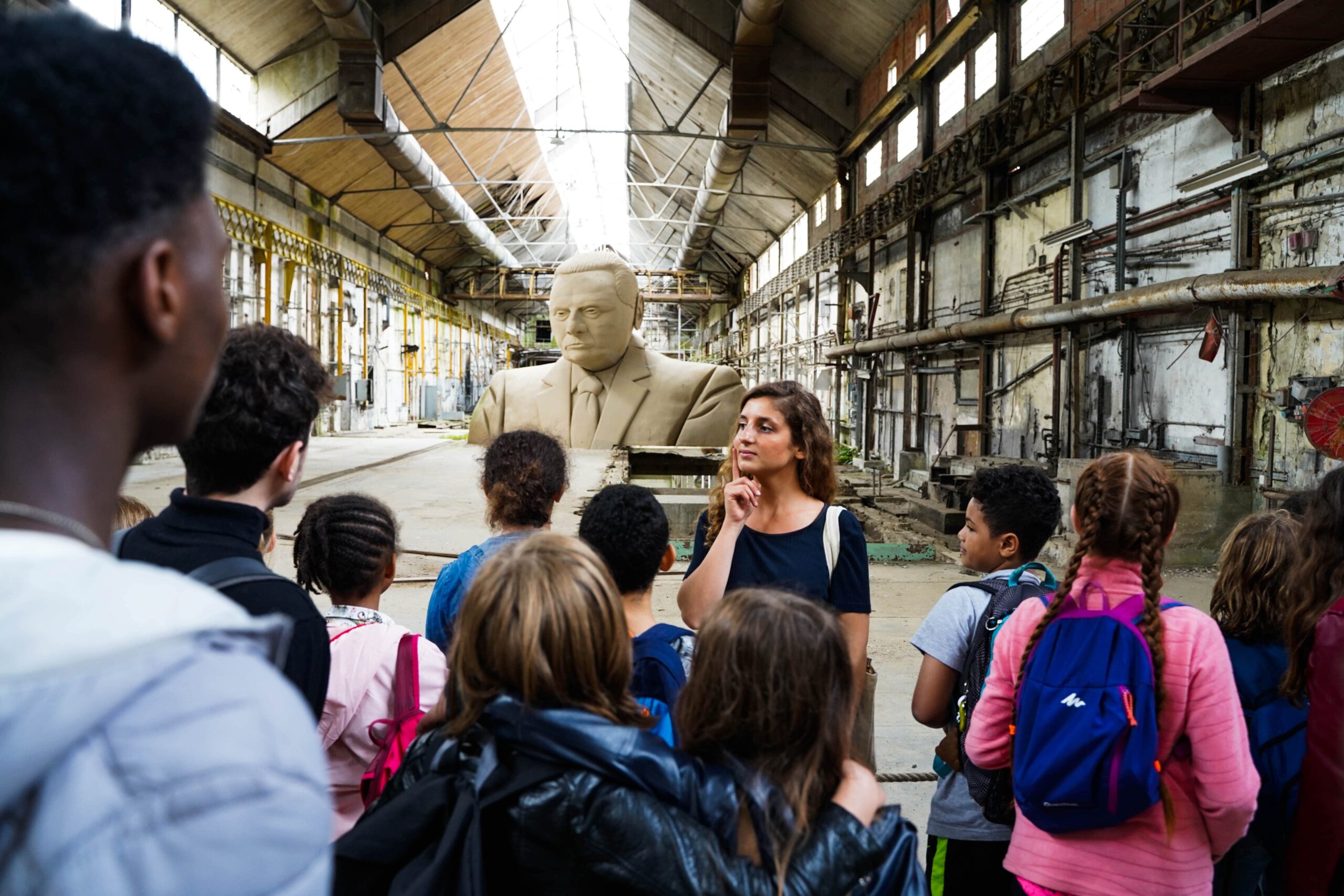 Workshop Galleria Continua
© General Pop x Benjamin Read.JPG
Our vision: art as a vehicle for citizenship
Strengthened by our professional experiences in the art world for 15 years and our respective citizen commitments in the associative field, our collective of women created the association in 2017 as a meeting point between these two worlds.
Our mission: to build a new solidarity
Our action aims at going beyond the concepts of charity and philanthropy, to create a new "solidarity". Our projects put on an equal footing artists, associations and their beneficiaries, institutions and partners, insiders and the general public, in order to create a system of fruitful exchange between worlds that have much to contribute to each other.
Our role is to allow the meeting between the structures of the world of culture, and the organizations responding to emergency situations.
The creation of common cultural projects allows to gather the needs of these different entities, by setting up a fairer redistribution, in the image of this new solidarity.
Our values: transparency, solidarity, social progress
Our activity consists in conceiving cultural and solidarity events in innovative formats. Our projects aim to establish a constructive dialogue and virtuous synergies between the citizen, culture and associations – entities with similar concerns that, however, have few opportunities to associate.  To do so, our projects are established in recognized institutions or in the public space, and are free and accessible to all. It is this dialogue that is the key to our action: it allows for large-scale, meaningful operations with a real impact on our society.
Social progress in 3 points
Thanks for Nothing's programming is designed to contribute to social progress in three areas: the defense of human rights, education and environmental protection.
Carrying the voice of the artists
We place at the heart of our actions the voice of the artist, whose work refers to the poetic, sensitive, social and political realities of our world.
Our projects are systematically named after the work of an artist mobilized to support the cause we have chosen. The name Thanks for Nothing is a tribute to the artist John Giorno and his eponymous poem.
The voice of the associations
Thanks for Nothing works in collaboration with a committee of experts to identify the associations invited to take part in our projects. From the very first step, the associations are included. In this way, we can identify their precise needs and design the project that will have the most impact for them in the medium and long term.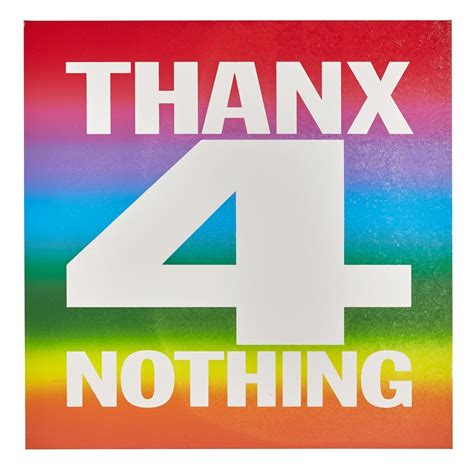 John Giorno
THANX 4 NOTHING, 2015

Courtesy of the artist and Galerie Eva Presenhuber