Our projects
We design innovative formats for cultural and solidarity-driven events. Our projects are free and accessible to all.
Social progress among 3 main areas
The programs put on by Thanks for Nothing are designed to contribute to social progress among 3 main areas: the access to education, the defense of human rights and the protection of the environment.
Art as a vector of citizenship
Thanks for Nothing considers art as the angle in which citizenship is created and social bonds are strengthened. To do this, Thanks for Nothing assembles actors of the art world to contribute to the improvement of society.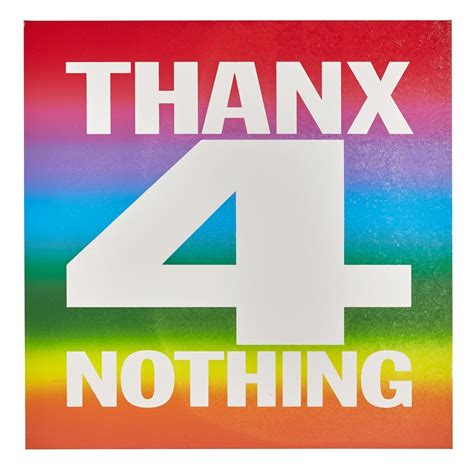 John Giorno
 THANX 4 NOTHING, 2015

Courtesy of the artist and Galerie Eva Presenhuber
The artists' voice
We place the voice of the artist at the very center of our projects and activities.
Systematically, our projects support the name of the passionate artist and their work that has contributed to the cause we have chosen. Poetic and unifying, the voice of the artist speaks for those in society that we often do not hear. The very name of Thanks for Nothing is a tribute to the artist John Giorno and his eponymous poems and artistic work.
Raising awareness
Thanks for Nothing puts at the center of its initiative the impact of art on society and the power it holds to awaken individual consciences. Our events are always free and accessible to the entirety of the public. We pay special attention to raising awareness among audiences of all generations, to the transmission of knowledge and to the participation of each and every one to actions of public interest.
Ngos at the heart of our projects
Thanks for Nothing works with a panel of experts to identify the associations invited to participate in our projects. In the initial stage, all associations are integrated. They share with us the reality of the causes they defend on a daily basis. By doing so, we can precisely identify their needs and positive contributions to the project that will have the greatest impact.
A solution to contemporary issues
Thanks for Nothing is part of a globalized world marked by major breakthroughs but also by deep economic, environmental and social divisions. We take action to work for a better world through the access to culture.
Each, actor in the world of art, in the world of business and civil society, can have a voice that matters.