Symposium Art & Philanthropy
Friday September 20, 2019
AUDITORIUM OF THE LOUVRE MUSEUM
Symposium Art & Philanthropy
Friday September 20, 2019
AUDITORIUM OF THE LOUVRE MUSEUM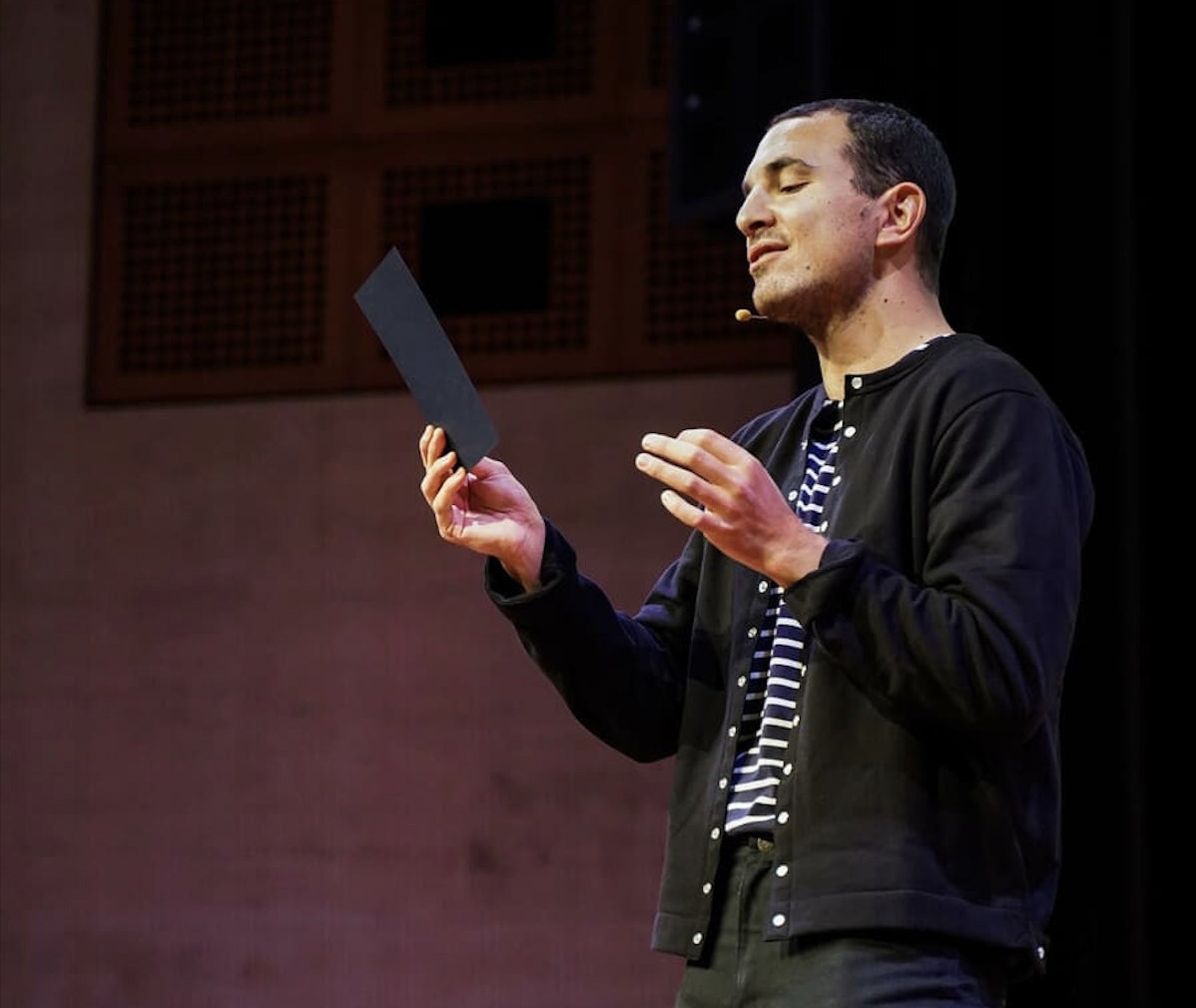 This second edition of the Symposium Art & Philanthropy, scheduled for Friday, September 20, 2019, welcomed 500 people in the exceptional setting of the Auditorium du Louvre.
Developed with the participation of 5 students of Sciences Po within the framework of the collective projects, this event was built with the will to integrate the students in the process of global reflection, as well as in a concern of professionalisation.
Free and accessible to all, the aim of this conference was to think about the links between artistic practice and citizen action, by presenting innovative initiatives from committed actors in the world of art, academics and associations. The event brought together artists, gallerists, philosophers, journalists and association leaders among others.
Speakers:
Marine Van Schoonbeek, Thanks for Nothing President and co-founder
Boris Bergmann, writer
Tomàs Saraceno, artist in conversation with Rebecca Lamarche-Vadel, curator
Markus Reymann, director TBA21
Barthelemy Toguo, artist in conversation with Nadine Hounkpatin, co-founder and publication director of The Art Momentum/co-fondatrice et directrice de publication de The Art Momentum
Muy-Cheng Peich, Director of Education of Bibliothèques Sans Frontières in conversation with Augustin Trapenard, journalist and sponsor of Bibliothèque Sans Frontières
Anne Davidian, Head of the Paris office of the Evens Foundation with Nathalie Guiot, Founder and Artistic Director of the Thalie Foundation
Jean-Michel Othoniel, artist in conversation with Michel Simon, President Link Endowment Fund
Sandra Terdjman, Co-director of Council and of the AFIELD Fellowship in conversation with Ana Vargas, architect
Round table WE DREAM UNDER THE SAME SKY © Rirkrit Tiravanija – back on the event "Art mobilizes for refugees" 2 years later.
With the Presidents and representatives of the associations supported:
Anafé
Primo Levi Centre
The Cimade
Migreurop
Thot Center
Chantal Crousel, Chantal Crousel Gallery with the participation of Jacqueline Feldmann, Palazzo Grassi, Pinault Collection.
In partnership with the Louvre Museum and the New York Times, the Société Générale, Sciences Po, The Art Newspaper, Madame Figaro and Numéro art.