Educational visits – Art & Social Commitment Month 2023
From Tuesday, May 9th to Friday, June 30th, 2023
In over 40 galleries and cultural institutions in Paris and greater Paris.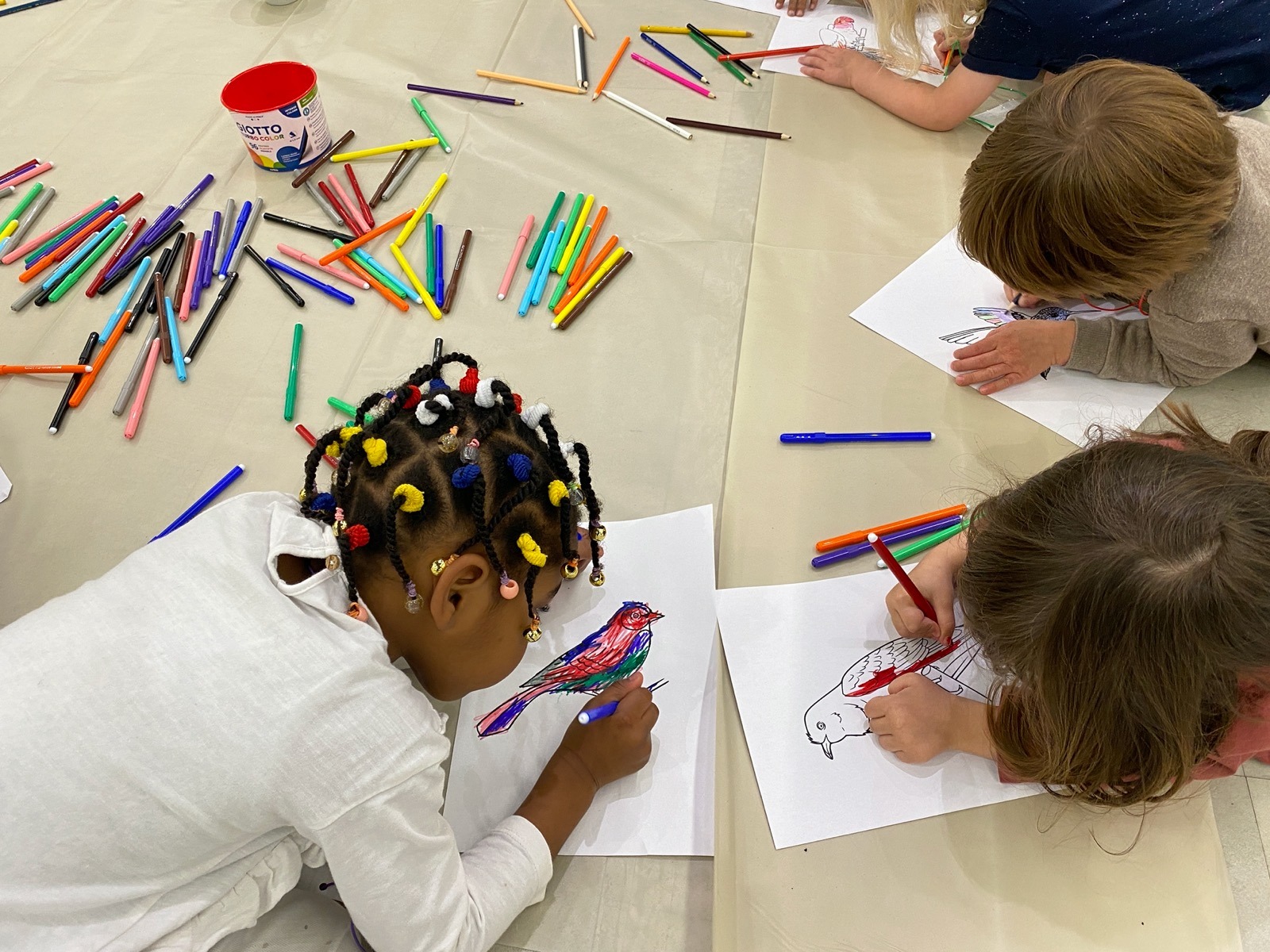 To mark the association's 6th anniversary, and following the success of previous editions of Art & Commitment Week, Thanks for Nothing is stepping up the project and launching Art & Commitment Month.
This entire month dedicated to Art & Commitment kicked off on Wednesday, May 3, with our Colloque sur le Vivant at the Louvre Auditorium.
Over 40 committed personalities and young activists for the Living World spoke on the Auditorium stage to an audience of over 350 people.
The program continues with more than 50 educational visits to partner galleries and cultural institutions in Paris and Greater Paris. These tours are aimed primarily at schoolchildren, students and nonprofits.
This year, Thanks for Nothing has extended its program of educational visits to rural areas, in collaboration with the Campagne-Première nonprofit. We welcomed the elementary school from the village of Revonnas, in the Ain department, for a full day of visits to Paris on Friday June 30th, 2023. On the program: visits to the TEMPLON and Sultana galleries in the Marais district, and a tour of the Centre Pompidou for the class of 24 children and accompanying adults!
What was the impact of the project?
The Month of Art & Commitment 2023 educational tours in figures:
More than 900 people registered for educational visits

More than 50 educational visits in our 50 partner venues 

More than 1,500 young people have been able to discover the galleries with the mediation of our teams

More than 20 young people from rural areas have discovered Paris, the world of galleries and the Centre Pompidou for the first time
41 PARTNER GALLERIES AND CULTURAL INSTITUTIONS
Alexis Lartigue Fine Art, Galerie Anne Barrault, Galerie Anne-Sarah Bénichou, Andréhn-Schiptjenko, Atelier PGR, Ceysson & Bénétière, Ciaccia Levi, Galleria Continua, Galerie Crèvecoeur, Drawing Lab, Galerie Georges-Philippe et Nathalie Vallois, Hélène Bailly Gallery, Galerie Imane Farès, Galerie Jeanne Bucher Jaeger, Galerie Jousse Entreprise, Galerie La Forest Divonne, Musée du Louvre, Galerie Malingue, MAGNIN-A, Maison de l'Amérique latine, Mariane Ibrahim Gallery, Espace Monte-Cristo – Fondation Villa Datris, Galeria Mayoral, Galerie Max Hetzler, Michel Rein, Galerie Nathalie Obadia, Galerie Poggi, Art Research Paris, Galerie Raphaël Durazzo, Galerie Sator, Skarstedt, Semiose, Galerie Sultana, Galerie PACT, Perrotin, Galerie Taménaga, TEMPLON, Thaddaeus Ropac, Tornabuoni Art, Treize, Galerie Vallois
The Art and Commitment Month 2023 were organized thanks to the valuable support of: