FOOD & POEMS
A new social initiative for the homeless, featuring food, cultural goods and poems
November – December 2022
In collaboration with Refugee Food and Josiane Asmane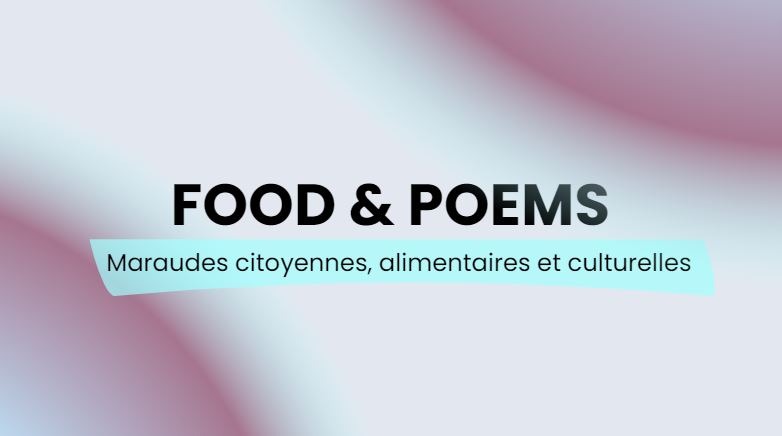 During the months of November, October and December 2022, the Thanks for Nothing and Refugee Food teams, along with author and journalist Josiane Asmane, organized weekly distributions of meals, hygiene products and cultural goods to homeless and refugee people on the streets of Paris.
The mission of the FOOD & POEMS project is to provide material but also poetic and cultural support to homeless people.
It combines: the food aid campaigns organized by the founders of Thanks for Nothing since 2015, the food aid action carried out by the Refugee Food association since 2020, as well as the "Poetry saves life!" project created in 2021 by Josiane Asmane.
In concrete terms, the teams will distribute: meals donated by Refugee Food, hygiene products, cultural and creative goods collected from cultural partners as well as poems selected and written by Josiane Asmane.
3 WAYS TO SUPPORT FOOD & POEMS :
1º Donate
All proceeds will go to purchasing additional food, sanitary products and cultural goods to be distributed.
2º Donate in kind
All donations are useful: packaged food that can be easily preserved, bottles of water, hygiene products (sanitary napkins, soaps, toothbrushes, toothpaste), socks, blankets, cultural and creative goods (books, notebooks, pencils, markers).
Contact us to find out where to drop off your donations: contact@thanksfornothing.fr.
3º Join our volunteers distribution team
Become a volunteer and take part in the distributions!
To receive practical information on how to take part, please email us at: contact@thanksfornothing.fr.