Thanks for Nothing supports the Inspire Art Award
Support for artists victims of violence and conflicts
INSPIRE is a research project exploring the role of artists and their creative practices in and after periods of violent conflict. It is based at the Peace Research Institute Oslo (PRIO).
The INSPIRE Art Award is created in partnership with PRIO, Nitja Centre for Contemporary Art, Goethe-Institut, Residency Unlimited and Thanks for Nothing.
This year, INSPIRE is launching its Prize to support artists whose practice is, or has been, affected by war, political violence, forced displacement…
THE AWARD
5 artists, selected by a jury of international judges, will be invited to participate in a group exhibition at Nitja Center for Contemporary Art, Lillestrøm, Norway, in spring 2024.
They will receive financial support to cover the production of their work for this exhibition.
In addition, they will be invited for a 15-day residency at the Nitja Center during the preparation and opening of the exhibition where the artists will have the opportunity to participate in meetings with the artistic community, and take part in other events. 
AWARD CALENDAR AND NEXT STEPS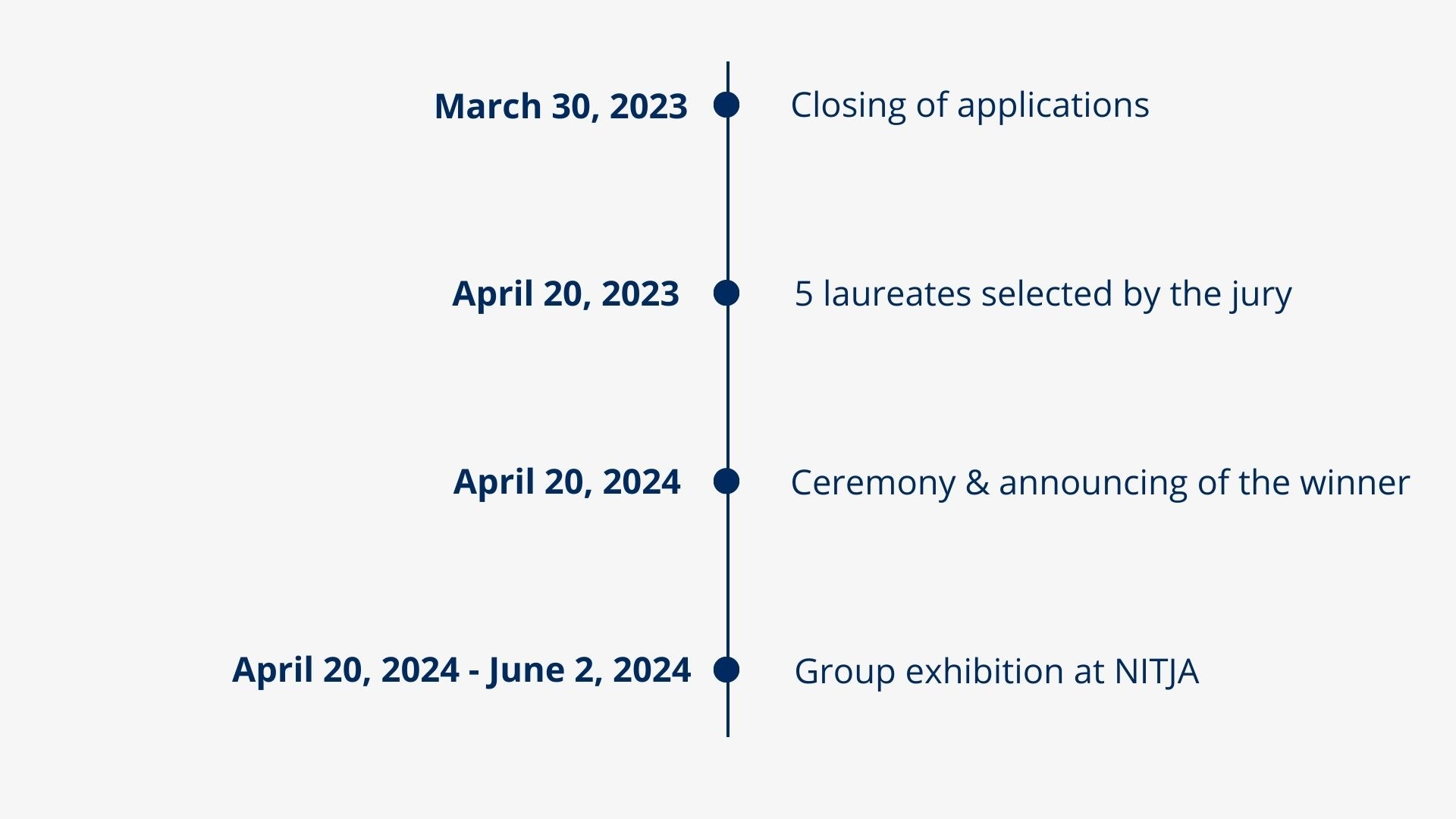 THE NOMINEES
The Peace Research Institute Oslo (PRIO) and the INSPIRE Project are proud to present the five nominees for the first edition of the INSPIRE Art Award:
YOU TOO CAN SUPPORT THE AWARD
Today more than ever, we can see how the impact of war and violence changes societies and individuals. Artists are often at the forefront of documenting, sharing and transforming experiences of war, violent conflict, exile and displacement.
A fundraising campaign to support the award has been launched. You too can help bring the voices of these artists to light these issues that concern us all.