« Poetry Saved My Life » #1

An artistic and solidarity collaboration in support of women's rights launched during lockdown.
In 2020, at the beginning of the COVID-19 outbreak and the first lockdown, Thanks for Nothing organized the first edition of POETRY SAVED MY LIFE
A new artistic and solidarity driven initiative in support of women's rights led by: Alex Cecchetti, artist Lucia Pietroiusti, curator and the generous support of Nicoletta Fiorucci Russo, Fiorucci Art Trust.
For its first edition, Thanks for Nothing and POETRY SAVED MY LIFE wished to commit to protect women who, confined at home, are victims of domestic violence.
For this project, T-shirts were printed with the phrase of a poet and which the entirety of the proceeds went to 2 associations defending women's rights in France and Italy: la Maison des femmes and D.i.Re.
The three artists mobilized for the project are : Alex Cecchetti, Ariana Reines and Laure Prouvost.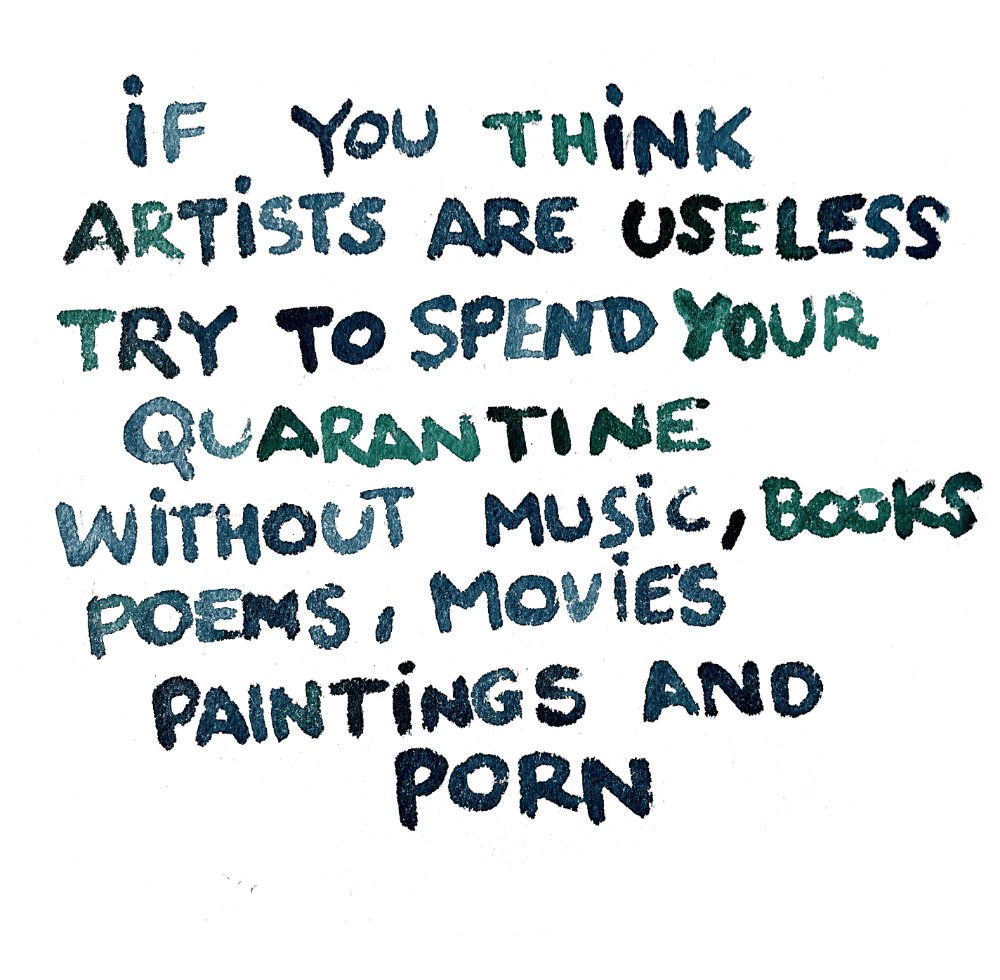 What has been the impact of the project?
To this day, more than 3500 euros were donated to the associations La Maison des Femmes in Saint Denis and D.I.Re in Italy
More than 30 press and social networks relays to sensitize and give visibility to the associations  »
KOCHÉ x Laure Prouvost
A COMMITTED KOCHÉ DRESS
In addition to the T-shirts, KOCHÉ also produced a dress based on a design by Laure Prouvost.
This unique piece was made in KOCHÉ's Parisian workshop and required 100 hours of work. This Couture dress made of lace was hand-embroidered with hundreds of Swarovski crystals. The embroidery represents the design of Laure Prouvost: "TOGETHER STRONGER".
KOCHÉ is a fashion brand created in Paris by Christelle Kocher. KOCHÉ's DNA is based on the know-how of Couture which crosses with streetwear inspirations, in an artistic approach. Graduate of Central Saint Martins, Christelle Kocher has worked for Bottega Veneta, Dries Van Noten, Chloé and Martine Sitbon. Christelle Kocher is also artistic director of the Maison Lemarié (Chanel craft). KOCHÉ won the grand prize of ANDAM in 2019.
POETRY SAVED MY LIFE by Alex Cecchetti
"This project emerges in this time of urgency and under high emotional pressure. We would like to act as quickly and efficiently as a haiku; straight to where help is needed. But all we can do will also depend very much on the support of each and every one of you. Let's help poetry save lives together."
Ariana Reines is a poet, Obie-winning playwright, and performing artist based in Cambridge, Massachusetts. Her latest book, A SAND BOOK, won the 2020 Kingsley Tufts Award.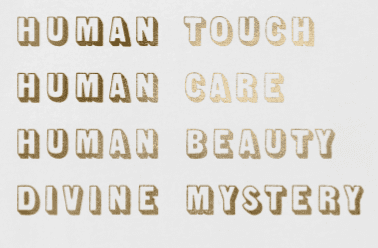 EMERGENCY ROOM
Toothless man with a blackened toe screaming
I heard my blood screaming thru my veins
Like wind on a Sierra
Like electronic music
Elegant doctor in tight white
Coat, gray heels, bright
Pink complexion sways up
To me "where does it hurt, baby"
The old man has caused a commotion
Throwing off his coverings
Accepting nobody's touch
But I'm enjoying the "care"
The doctors & nurses all flirting
With each other, me
& my fucked
Up leg. I forgot
How much I love human places
Courthouses & hospitals
Gas stations & rest
Stops in the wee hours
New York in the dark when somebody's
Crying into their phone
Wherever
People are naked
Be nice, Papi, you gonna fall
Says a nurse
You have to sit up in the bed
Three beautiful medical professionals
Bending over him now
Papi be nice, why you fihting
He's gonna fall! Siéntate
Human touch
Human care
Human beauty
Divine mystery
– Ariana Reines, from A SAND BOOK.
Tin House: 2019.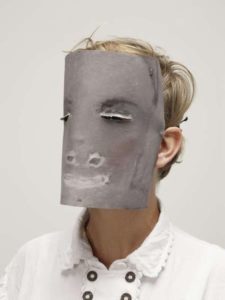 Laure Prouvost addresses miscommunication and things getting lost in translation.
Playing with language as a tool for the imagination, Prouvost is interested in confounding linear narratives and expected associations among words, images and meaning.
She combines existing and imagined personal memories with artistic references to create film installations twisting fiction and reality.
Laure Prouvost received her BFA from Central St Martins, London and studied towards her MFA at Goldsmiths College, London. She is represented by the Galerie Nathalie Obadia.