Le Troisième Paradis – Nuit Blanche 2019
Saturday Octobre 5, 2019
CITÉ DES SCIENCES ET DE L'INDUSTRIE
Le Troisième Paradis – Nuit Blanche 2019
Samedi 5 octobre 2019
CITÉ DES SCIENCES ET DE L'INDUSTRIE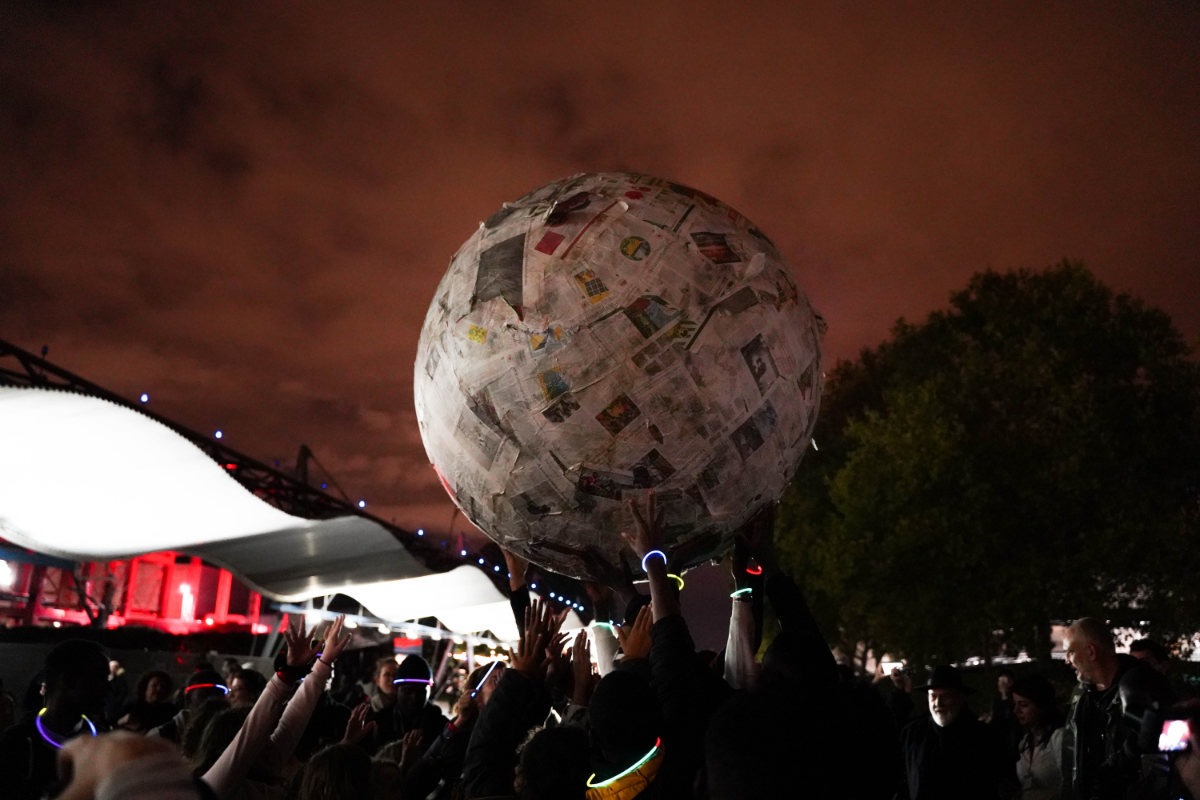 Invited by and in co-production with the Cité des sciences et de l'industrie Thanks for Nothing organizes a collaborative, artistic and engaged project that brings together art and environmental issues taking over the entire space of the institution.
Artistic programme
A cycle of performances, projections and workshops is conceived in collaboration with international artists.
Michelangelo Pistoletto will be present for two exceptional performances. At 7:30 pm, he will launch the night's programme with the "Walking Sculpture" performance. At 21 pm, the public is invited to participate in a giant rendition of the "Third Paradise" performance.
For each participant in this performance, Thanks for Nothing will plant a tree in collaboration with le Parti Poétique.
After workshops in more than 28 locations worldwide, become part of building the "Museo Aero Solar" based on the concept of Tomás Saraceno with Alberto Pesavento. Starting at 7:30 pm, the workshop consists in bringing together used plastic objects that will spread out and evolve in the Main Hall of the Cité.
Thanks for Nothing also presents a program of artists' films
that address environmental issues with:
Hicham Berrada – Galerie kamel mennour
Alex Cecchetti
Ali Cherri – Galerie Imane Farès
Laurent Grasso – Galerie Perrotin
Louise Hervé et Chloé Maillet – Galerie Marcelle Alix
Kapwani Kiwanga – Galerie Jérôme Poggi
Angelika Markul – Galería Albarrán Bourdais
Ariane Michel – with the support of the Fondation Tara Océan
Laure Prouvost – Galerie Nathalie Obadia